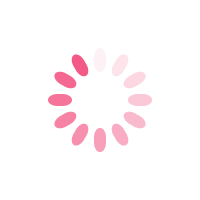 This position requires a high degree of cross-functional project management, relationship-building skills, technical digital marketing acumen and hands-on content development (writing/editing/design). The role also requires experience managing external partners while maintaining global perspective during planning and execution.
Develops and executes a global channel communications plan for our social channels, including LinkedIn, Facebook, YouTube and Twitter.
Recommend optimal account structures, technology platform(s)/improvements, tagging requirements supporting the deployment of social campaigns.
Responsible for developing content cadence, maintaining company social calendars and approval/publishing of content in social channels.
Ensure customer journey is maintained through recommendation of proper landing environments/experiences related to social campaigns. Work with digital team members to schedule/execute.
Oversee target audience development and execution of paid social activity – all channels.
Establish process for international region initiatives/publishing and connection with Company's larger content strategy and brand messaging platform. Socialize across the organization and supervise compliance.
Develop and publish brand standards for copy/style, voice and imagery use across all channels, while managing compliance.
Deliver integrated reporting on channel health and business impacts, to drive decision-making. Make recommendations for campaign and creative optimizations. Establish goals and standards.
Manage assigned budget and any outside vendor relationships. Cultivate relationships with best-in-class digital marketing providers in the social space, and proactively raise opportunities to improve channel impact.
Responsible for testing strategies and implementation.
Liaise with regional teams to provide global visibility into company's use of emerging and regional social platforms (YouKu, WeChat, etc)
Interface with corporate and regional marketing teams to provide support for targeted event messaging and integrated campaigns, and tactical activities when appropriate.
Qualification Requirements
Able to develop a channel plan and execute/bring to market
Comfortable working with technical requirements of digital marketing platforms, MS Office and Salesforce experience
Project Management / extremely organized
Have experience working with/managing multiple stakeholders - cross-functional and cross-cultural collaboration across time-zones
Experience or level of comfort with writing & design for digital (web/social copy)
Proven track record in social campaign development, execution and analytics

Experience/ Education
Minimum of a bachelor's degree in business/communications
Minimum 5 years' experience in social media marketing with B2B sector(s) and target audiences
Hands-on technical depth in digital marketing, tagging and analytics.
Demonstrated experience with paid & organic social publishing/technology platforms
100,000 USD - 110,000 USD
This job is no longer accepting applications