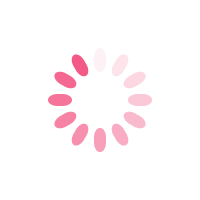 We are now looking for a Digital Analyst. You will be a key member of the Digital Projects team and join a happy and extremely driven multicultural startup of around 5 people from 3 different countries. For this playground, we are looking for an ambitious data person, who is eager to create some data-driven insights!

We're not just looking for somebody to tell us what has happened – we want somebody who can help us understand why, and to identify opportunities for further revenue and volume growth through our campaigns and website.

This is a diverse role where you'll be expected to ensure regular and clear reporting is produced on time and accurately, troubleshoot data issues working with the CRM and ADS data. You will contribute to wider campaign optimisation activity and spot trends and opportunities to support our eCommerce organisation. An analytic mind and passion for to get into the depths of our data are key. Ideas are very definitely welcome!
Monitor performance KPIs for e-commerce activities and changes in trends, share insights and make recommendations to the entire eCommerce team
Measure site usability/effectiveness, along with monetization of media campaigns, and present actionable insights and recommendations based on data results and best practices
Provide queries and data outputs for campaign sizing, segmentation, reports and dashboards
Assist our Digital Projects Lead with the analysis of website conversion rate optimization and A/B testing
Create meaningful reports to track web and campaign performance, aligning to business objectives
Tag management, 3rd party marketing tags and troubleshooting analytics implementations
Degree in a numerate discipline such as Stats, Maths, Economics
3-4 years of web analytics experience, agency and/or client-side
Expertise with Google Analytics, Google Adwords, and other analytical tools (CDP experience a plus)
Coding experience (JavaScript)
Extensive experience working with web analytics and customer insight data on e-commerce
Hands-on experience from A/B-testing, CRO and relevant tools
Ability to transfer raw data into easy understandable presentations
Experience with SQL or similar
Relentless problem-solving abilities and desire for continued improvement
Experience with R/Python and basic Machine Learning is a plus
Strong knowledge of current best practices and standards to provide direction to web site developers/producers on tagging and tracking parameter methods
Fluent English, written and spoken
Strong communication, interpersonal and organizational skills
100,000 USD - 110,000 USD
This job is no longer accepting applications